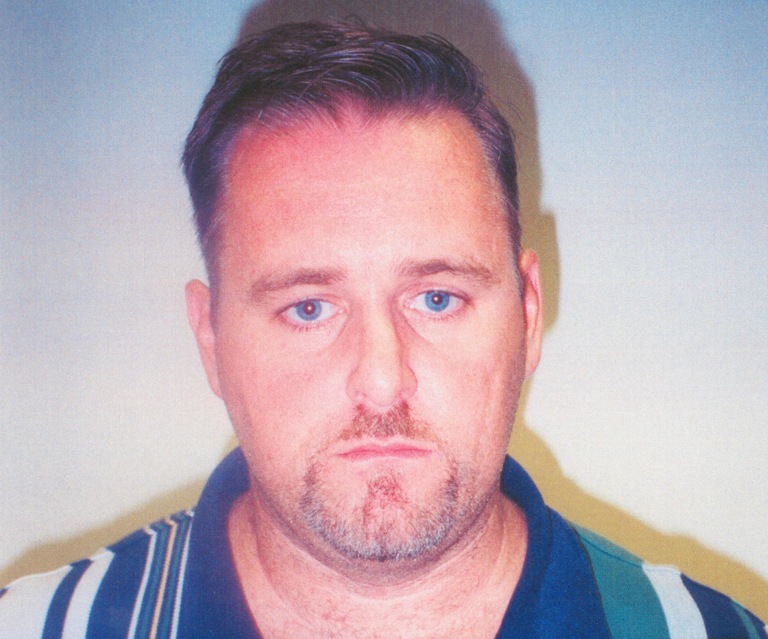 On August 23, 2001, former Air Force intelligence officer Brian P. Regan—a father of four from Bowie, Maryland who had racked up more than $100,000 in credit card debt—was arrested by FBI agents at Dulles International Airport for stealing classified materials from the National Reconnaissance Office.
When arrested, Regan was attempting to board a flight to Switzerland and had encrypted notes in his possession, along with the contact information of foreign diplomatic offices. 
The FBI ultimately learned that Regan had taken a trove of classified materials, including photographs of Iraqi missile sites and encoded tactical information that he had accessed through his classified Internet network.
He intended to sell the materials to China, Iraq, and Libya for $13 million.
Before his arrest, Regan had buried his stash of stolen materials in various places deep underground. He had written these locations on a note, stuffed the note in a toothbrush holder, and buried it under the I-95 exit sign near Fredericksburg, Virginia. 
Caught in the act: an FBI surveillance camera records Brian Regan stealing secrets.
Some of the secret materials stolen by Brian Regan.
In February 2003, Regan was convicted following a jury trial, and he agreed to accept a life sentence for attempted espionage and unlawful gathering of defense information in exchange for his full cooperation in locating the buried materials. He was sentenced on March 20, 2003.
Regan ultimately led investigators to the materials he had stolen. And the FBI dug it all up: approximately 20,000 pages of highly classified documents, and a variety of videotapes and computer compact disks, all buried underground in Maryland and Virginia's state parks.