Law Enforcement Partners Unearth Third Cache Used by Bank Robber Bradley Steven Robinett
On May 22, a joint law enforcement team unearthed a third cache of criminal accessories and stolen goods hidden by Bradley Steven Robinett. This cache was located in the Olympic National Forest. Around 11 a.m., the team removed seven full storage containers, buried one to two feet underground.
Robinett pleaded guilty in January 2015 to escape, being a felon in possession of a firearm, and interstate transportation of a stolen vehicle. As part of his guilty plea, Robinett agreed to tell investigators where he had stashed dozens of stolen firearms and other stolen goods near Portland, Oregon; Sammamish, Washington; and in Olympic National Park.
On March 10, a joint team located the first of Robinett's three caches: a roughly 8-by-10-foot underground bunker located in King County public wetlands around Lake Sammamish, behind a housing complex. More than 30 full storage containers were removed by the FBI Seattle Division's Evidence Response Team; the Bureau of Alcohol, Tobacoo, Firearms, and Explosives (ATF); the Sammamish Police Department in partnership with the King County Sheriff's Office, and the Washington State Patrol.
On March 25, another joint team located the second cache on private property in northwest Portland, Oregon. Approximately five storage containers buried underground were removed by ATF, the FBI, and the Hillsboro Police Department in Oregon.
This morning, the final cache was processed by the FBI, ATF, the U.S. Forest Service, and Jefferson County Sheriff's Office. It was located in a heavily forested area roughly 50 yards off the closest overgrown road. One of the areas where the storage containers were buried was covered by a tarp visible to passersby.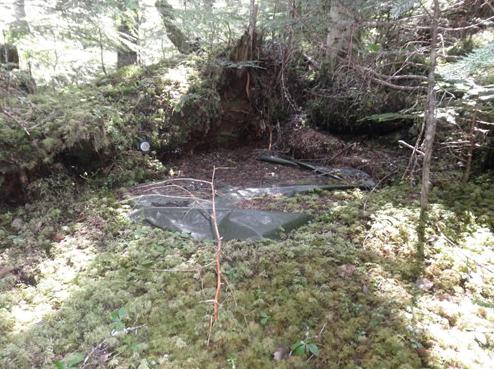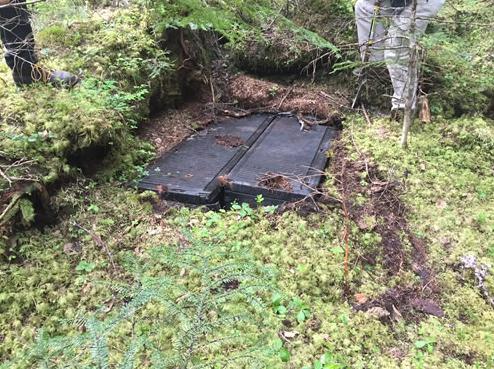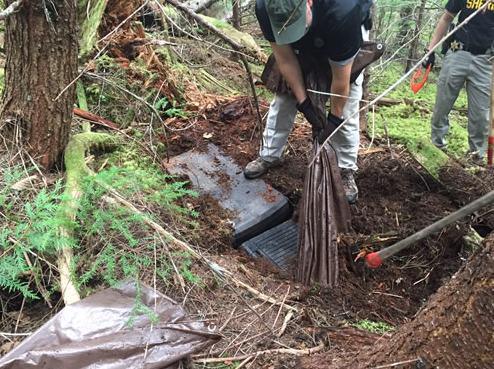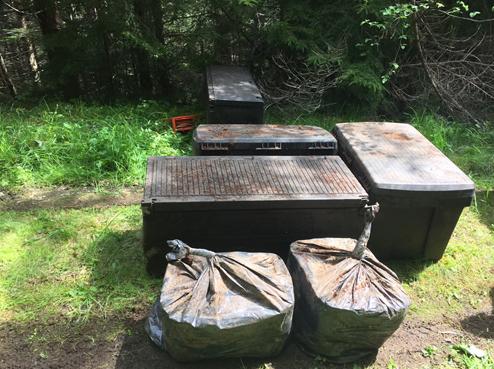 Robinett was jointly investigated by the FBI, the ATF, the U.S. Marshals Service, the Washington State Patrol (WSP), the Bainbridge Island Police Department, and the Hillsboro Police Department.
The FBI requests the public's assistance in keeping an eye out for other caches that are similar to these. Our investigation continues into the criminal activity of admitted serial killer Israel Keyes.
Keyes told investigators that he hid "murder kits" in various locations around the country that contained, among other items, weapons and cash, which came from bank robberies he committed to support his criminal activities. The caches provided cover because Keyes didn't have to risk boarding an airplane with a weapon or using credit cards that could later connect him to a crime in a particular area. Our hope is that locating these caches may provide clues to other murder victims. If anyone has information about a possible cache, they should not approach the location and call local law enforcement immediately. Any tips related to Keyes may also be sent to the FBI's Seattle Division at 206-622-0460.