FBI Offers Reward for Information on Hoax Bomber Bank Robber
The Baltimore FBI and the Montgomery County Police Department are seeking information from the public regarding a bank robber who threatens to blow up banks if the tellers don't fill his bag with money. Agents and detectives believe the robber is responsible for two robberies: one on June 10 at the Capital One Bank at 12293 Tec Road in Silver Spring; and a second on July 2 at the Capital One Bank at 115 University Boulevard West in Silver Spring. In the first robbery, the robber put a device on the counter and said it was going to blow up as he left the bank. The Montgomery County Fire/EMS and bomb squad rendered the device safe and determined it was a hoax bomb.
Witnesses describe the robber as a black man with a light complexion. He is described to be about 5'10" to 6'1" tall and about 160 pounds. He was seen wearing a ski mask in the June 10 robbery. Tellers say he was wearing a bandanna, fake nose with a beard, and sunglasses in the July 2 robbery.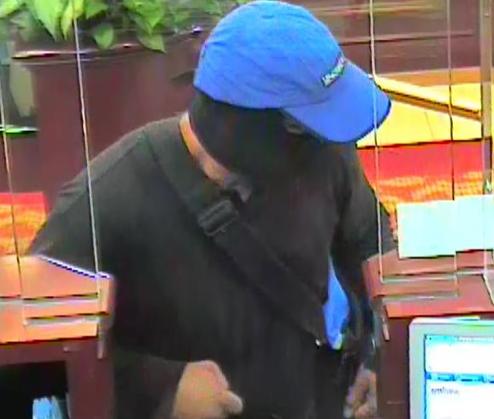 If you were in the area of University Boulevard West on July 2 and noticed something or if you know anything about the robber or robberies, you are asked to call Montgomery County Police at 301-279-8000 or the Baltimore Division of the FBI at 410-265-8080. You could receive a reward of up to $5,000 for information leading to an arrest in this case.