Trying to Sell That Timeshare?

Last October, after a joint FBI-Ft. Lauderdale Police Department investigation, 13 individuals from a Florida timeshare resale company were charged in federal court in Miami for their roles in a massive telemarketing scheme to defraud timeshare owners who were trying to sell. The Federal Trade Commission then filed a complaint against the defendants' company—Timeshare Mega Media—to shut down its operations, which had allegedly bilked millions from owners across the country.

Fraudulent timeshare schemes are becoming a very real problem…especially in these economically challenging times as more timeshare owners decide they can no longer afford them. A timeshare involves joint ownership of a property—usually located within resorts in vacation hotspots (i.e., Florida, Colorado, Mexico). A property can have up to 52 owners—one for each week of the year—although some timeshare owners purchase larger blocks of time. The property is usually managed by the resort in which it is located.
Earlier this year, the FBI's Internet Crime Complaint Center (IC3) issued an alert on timeshare telemarketing scams after seeing a significant increase in the number of complaints about these scams. The victims—mostly owners trying to sell—were scammed by criminals posing as representatives of timeshare resale companies or by actual employees of companies that were committing fraud.
In the IC3 complaints, perpetrators telephoned or e-mailed timeshare owners who, in many instances, had advertised their desire to sell in industry newsletters and websites. These company representatives promised a quick sale, often within 60-90 days. Some victims reported that sales reps pressured them into a quick decision by claiming there was a buyer waiting in the wings, either on the other line or in the office. Timeshare owners who agreed to sell had to pay an upfront fee—anywhere from a few hundred to a few thousand dollars—to cover various costs such as advertising or closing fees. Many victims provided credit card numbers to cover the fees.
And then, as time went on and no sales were made, victims tried reaching back out to the companies, but their phone calls and e-mails went unanswered.
And to add insult to injury, some of the complainants reported being contacted by a timeshare fraud recovery company that promised assistance in recovering money lost in the sales scam…for a fee. IC3 has identified some instances where people involved with the recovery company have a connection to the resale company, raising the possibility that victims were being scammed twice by the same people.
What's the FBI's role in these kinds of cases? Many of these types of complaints are handled by each state's attorney general's office and local law enforcement. As in the above-mentioned Miami case, the FBI can become involved when there's evidence that the fraud extends across state lines (usually wire or mail fraud on the part of the perpetrators) and/or involves a large number of victims, large dollar losses, and an organized criminal enterprise.
If you suspect you've been scammed, file a complaint with your state attorney general's office and the IC3. The IC3 not only collects complaints but also analyzes them, links similar complaints, and discerns patterns in order to help law enforcement identify the scammers.
Selling Your Timeshare?
How to Avoid Being Scammed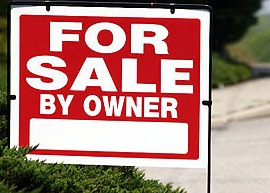 - Ask the salesperson for all information in writing.
- Ask if the reseller's agents are licensed to sell real estate where your timeshare is located (verify this with the state's real estate commission), and get references.
- Ask how the reseller will advertise and promote the timeshare unit. Will you get progress reports? How often?
- Ask about fees and timing. It's preferable to do business with a reseller that takes its fee after the timeshare is sold, but if you must pay a fee in advance, get refund policies and promises in writing.
- If you want an idea of the current value of the timeshare, consider using a licensed timeshare appraisal service.
- Before you sign any sort of contract, make sure you get the details of its terms and conditions. It should include the services the reseller will perform; the fees, commissions, and other costs you must pay and when you must pay them; whether you can rent or sell the timeshare on your own at the same time the reseller is trying to sell your unit; the length or term of the contract to sell your timeshare; and who is responsible for documenting and closing the sale.
Source: Federal Trade Commission