Top Ten at 500

Two New Fugitives Added to List 


06/19/13 Update: Walter Lee Williams has been captured. Guevara was captured in 2014
The FBI's Ten Most Wanted Fugitives program—an iconic symbol of the Bureau's crime-fighting ability recognized around the world—has reached a milestone with the naming of the 500th fugitive to the Top Ten list.
Jose Manuel Garcia Guevara and Walter Lee Williams—numbers 499 and 500, respectively—are the latest fugitives to be named to the list that was established more than six decades ago and has included notorious criminals such as bank robber Willie Sutton, serial killer Ted Bundy, Centennial Park bomber Eric Ruldoph, and terrorist Osama bin Laden.
During a ceremony held today near FBI Headquarters at the Newseum—a museum dedicated to news and journalism (see sidebar)—FBI Assistant Director of Public Affairs Mike Kortan noted, "The Top Ten program relies heavily on the help of citizens and the media. Without their help over the years, the FBI could not have located many of these individuals."
Between the two of them, the fugitives named today are wanted for a combination of crimes including rape, murder, and the sexual exploitation of children. Rewards are being offered for information leading to the apprehension of both men.
"These individuals are a dangerous menace to society," said Ron Hosko, assistant director of our Criminal Investigative Division. "That's what got criminals on the Top Ten list 63 years ago, and that's why we put them on the list today."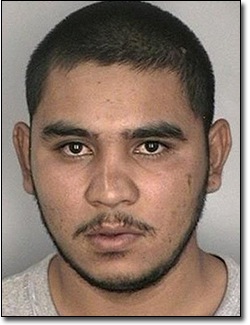 Jose Manuel Garcia Guevara is wanted for his alleged involvement in the 2008 rape and murder of a 26-year-old woman in Louisiana

Jose Manuel Garcia Guevara is wanted for unlawful flight to avoid prosecution. In 2008, he allegedly broke into the mobile home of a 26-year-old woman in Lake Charles, Louisiana and raped and stabbed her to death in front of her 4-year-old stepson. Guevara is believed to have fled to Dallas, Texas and then potentially on to Mexico.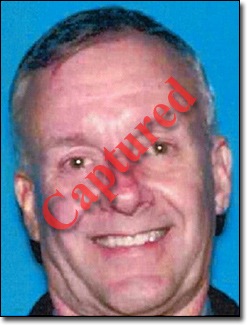 Walter Lee Williams is wanted for allegedly sexually exploiting children and traveling abroad to have sex with children.

Walter Lee Williams, a former university professor, is wanted for allegedly sexually exploiting children and traveling abroad for the purpose of engaging in illicit sexual acts with children. Williams has an extensive history of travel throughout Southeast Asia—specifically the Philippines. He may also travel to Mexico and Peru. Both Williams and Guevara are considered to be extremely dangerous.
Since its creation in 1950, the intent of the Top Ten list has been to seek the help of the public and the media to catch some of the nation's worst offenders. That strategy has paid off. Of the 500 fugitives who have been named to the list, 469 have been apprehended or located. Of those, 155 fugitives have been captured or located as a direct result of citizen cooperation.
"This has been a tremendously successful program," Hosko said, "but one that is dependent on the willingness of concerned citizens with information to come forward and offer us their assistance."
We need your help. If you have any information about Guevara or Williams, please contact your local FBI office, the nearest U.S. Embassy or Consulate, or submit a tip on our website.
'G-Men and Journalists'
Since 2008, the Newseum—located a few blocks from FBI Headquarters in Washington, D.C.—has collaborated with the Bureau on "G-Men and Journalists: Top News Stories of the FBI's First Century." The interactive exhibit tells the story of how the press has long played a vital role in informing the public about the FBI's mission—and enlisting the public's help in the Bureau's work to keep America safe.
"The Newseum has been a valued partner of the FBI for years," said Mike Kortan, assistant director of the FBI's Office of Public Affairs. Since "G-Men and Journalists" opened, more than two million visitors have seen the exhibit. A new installment, "War on Terror: The FBI's New Focus," was added in 2011, containing artifacts from the 9/11 investigation and other well-known terror plots.
For more information about the "G-Men and Journalists" exhibit, visit the Newseum's website.
Note: Jose Manuel Garcia Guevara may have been located since the above information was posted on this website. Please check our Ten Most Wanted Fugitives webpage for up-to-date information.