Protecting our Children
Technology, Partnerships Work Hand in Hand
Investigators dedicated to rescuing child victims of sexual abuse and arresting those who traffic in child pornography are often faced with the difficult and time-consuming task of analyzing hundreds of thousands of illicit images traded online.
That painstaking work is critical to identifying victims and their abusers, however, and members of our Digital Analysis and Research Center (DARC)—part of the FBI's Innocent Images National Initiative—use a mix of sophisticated computer tools and domestic and international partnerships to get the job done.
DARC personnel, who analyze digital evidence in the most significant online child exploitation cases, are currently testing a software tool called the Child Exploitation Tracking System (CETS). The CETS program—already in use in several locations around the world—is designed to streamline investigations and integrate with other CETS operations so that law enforcement agencies can enhance their cooperation and efficiently move their cases forward.
"CETS has tremendous potential for the FBI," said Special Agent Barbara Cordero, a veteran cyber investigator who manages research, development, and training for the Innocent Images National Initiative. "Eventually, when everyone is plugged into CETS, it will allow law enforcement everywhere to share key information."
"If I'm in a small police department in Iowa, I might not know that another department in Maryland is investigating the same subject I am investigating," Cordero explained. "CETS will tell me that, along with other important information."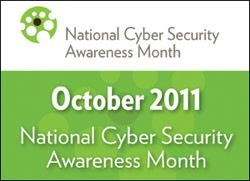 For the eighth year in a row, October has been designated National Cyber Security Awareness Month. The goal: to reinforce the importance of protecting the cyber networks that are so much a part of our daily lives. The theme of the observance, which is sponsored by the Department of Homeland Security, is "Our Shared Responsibility." Over the course of the month we will be posting additional stories and information about cyber crimes and security.  

Essentially, CETS is a repository that can be filled with records pertaining to child pornography and child exploitation cases. The system can contain images, case information, identities of known offenders along with information about their Internet addresses, and other related material. The program can analyze millions of pornographic images, helping law enforcement personnel avoid duplication of effort. The program can also perform in-depth analyses, establishing links in cases that investigators might not have seen by themselves.
"CETS has the ability to put the same information in one place and make it available in a unified standard for everyone," said Special Agent Charles Wilder, who heads DARC. "That's important because the Internet has removed all geographic boundaries in these types of crimes."
The CETS program was created by Microsoft at the request of the Royal Canadian Mounted Police National Child Exploitation Coordination Center—investigators there wanted a system designed specifically for child exploitation cases. The program is now being used in Canada and Australia—and Interpol, the international police organization, is working with several of its member countries to integrate CETS into its existing systems.
The ultimate goal is to expand the number of CETS users and to one day integrate all the operations so investigators can share information in a truly global way. "Right now," Cordero said, "the immediate benefit for the FBI is that CETS saves us a tremendous amount of time in the image review process. Bad guys who trade pornographic images have massive collections," she said. "We regularly seize hundreds of thousands of images. CETS makes the review process extremely efficient."
She added, "The FBI has terrific partnerships with cyber investigators in the U.S. and around the world. As we move forward, CETS will allow us to strengthen those partnerships by sharing more and more critical information. This type of technology is a model for the future."