Part 2: Closing a Memphis Murder Case
Two days after Mickey Wright went missing in 2001, his work identification badge and other personal items were found in a ditch about 20 miles outside of Memphis.
Mickey Wright, a 46-year-old devoted father of five, was a code enforcement officer for the city of Memphis, Tennessee. "One day he went to work," said Special Agent Tracey Harris, "and he never came home."

During a routine stop at an auto repair business in 2001, Wright was murdered—"just because he was black," Harris said.
The Mickey Wright case outraged the Memphis community and illustrates not only how emotionally charged civil rights cases can be, said Harris, but how difficult they are to investigate and prosecute.
Wright went missing on April 17, 2001. Two days later, his work identification badge and other personal items were found in a ditch about 20 miles outside of Memphis. Ten days after his disappearance, Wright's burned code enforcement truck was discovered in a Mississippi field.
Suspicion fell on Dale Mardis, a gun dealer who owned the property where the auto repair shop was located. But it would be three years after the killing before Mardis was charged by the state of Tennessee with second-degree murder. In 2007, he was allowed to plead no contest—acknowledging that the state had enough evidence to convict him but not having to admit guilt in the murder. He began serving a 15-year sentence.
"This was a very public case," Harris said, "and there was a public outcry when Mardis entered his plea and only got 15 years. Mickey Wright's body was still missing, and many believed this was a hate crime—a far more serious offense than the second-degree murder charge."
Protecting Civil Rights
Part 1: Agent Seeks Justice for Victims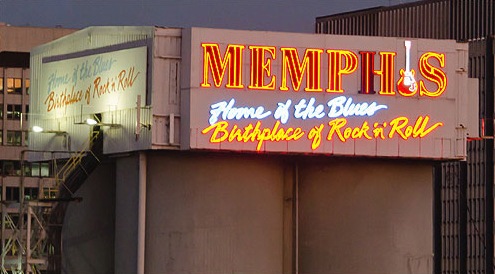 Special Agent Tracey Harris is a 13-year veteran of the FBI who specializes in civil rights cases such as hate crimes and human trafficking. But it's not just her job—it's her passion.
When she transferred back to her native Memphis, Tennessee in 2003 and landed on the civil rights squad, it was not her top choice—that is, until her first case, which involved a police officer who raped a 12-year-old girl in his squad car while he was on duty. Read more
On behalf of Wright's family, a local official asked the FBI to investigate the case as a civil rights matter. With Mardis in jail, some of the witnesses who had earlier perjured themselves during the state proceedings felt more comfortable telling the truth, Harris said. "And we located new witnesses whom Mardis had told about the crime." 
In 2008, federal prosecutors charged Mardis with the racially motivated killing of Wright. That April day when Wright stopped at the auto repair shop, Mardis became incensed and shot him. Federal prosecutors said Mardis often fought with code enforcement inspectors, especially if they were black. Mardis later admitted to burning the body with diesel fuel in a 55-gallon drum.
During the FBI investigation, Harris said, a witness also implicated Mardis in another murder, to which he also pled guilty. Last July, 10 years after Mickey Wright's murder, Mardis was sentenced to life in prison without the possibility of parole—and he finally admitted publicly to the hate crime he committed.
"It really meant a lot when we were able to get that guilty plea and life sentence," said Assistant U.S Attorney Jonathan Skrmetti, who prosecuted the case. "Mickey Wright's family was there with us in the courtroom, and we were able to explain to them that this man would never again be out on the streets."
"This case was personally very rewarding," Harris added, "but more importantly, it was good for the community. People were angered by this case, and—together with the U.S. Attorney's Office—we helped restore the public's faith in the criminal justice system. That's a very good feeling."
Resources:
- Press release