Help Us Bring Bob Levinson Home

$1 Million Reward Offered for Missing Retired FBI Agent
Robert Levinson, a retired FBI agent, went missing from Kish Island, Iran on March 8, 2007.


Update: Latest in Robert Levinson case.
This week marks the fifth anniversary of Robert Levinson's disappearance, and the FBI today announced a reward of up to $1 million for information leading to the safe recovery and return of the retired special agent.
Levinson, who retired from the FBI in 1998 after 22 years of service, was working as a private investigator when he traveled to Kish Island, Iran on March 8, 2007. He has not been seen or heard from publicly since he disappeared the following day. In 2010, a video showing him in captivity was sent to the Levinson family by his captors.
The FBI is responsible for investigating crimes committed against U.S. citizens abroad. We have been working since 2007 to obtain information about Levinson's whereabouts and well-being.
"On the fifth anniversary of Bob's disappearance, the FBI continues to follow every lead into his abduction and captivity," said James W. McJunkin, assistant director in charge of our Washington Field Office. "We are committed to bringing Bob home safely to his family. We hope this reward will encourage anyone with information—no matter how insignificant they may think it is—to come forward. It may be the clue that we need to locate Bob."
"Though he is retired from the FBI, Bob remains a member of the FBI family to this day," said Director Robert S. Mueller, "and his family is our family. Like all families, we stand together in good times and in times of adversity. Today, we stand together to reaffirm our commitment to Bob Levinson."
"I am very grateful that the FBI has offered this reward," said Levinson's wife Christine. "Our family believes the only way of resolving this issue successfully is with the FBI's help. It has been an extremely difficult time for my family," she said. "We all thought Bob would be home by now. But five years have passed, and we still don't know why he's being held, who has him, or where he is."
Levinson will celebrate his 64th birthday on March 10. In addition to his wife of 37 years, Levinson has seven children and two grandchildren. The family has been working tirelessly to bring Levinson home safely. "Our youngest son is about to graduate from high school," Christine Levinson said. "He was in middle school when his father disappeared."
In March 2011, the U.S. secretary of state issued a statement that the U.S. government had received indications that Levinson was being held by a group in southwest Asia. That region includes the border areas of Afghanistan, Iran, and Pakistan. A publicity campaign is being launched this week in southwest Asia to heighten awareness of Levinson's abduction, announce the $1,000,000 reward, and solicit information. Billboards, radio messages, and flyers will be used to publicize the reward and the investigation. A telephone tip line will be provided to listeners and viewers in that region so that they can confidentially provide information.
"We're never going to give up," Christine Levinson said. "Our goal is to get Bob home. We miss him every single day."
We need your help. If you have information about the Levinson case, contact your nearest FBI office or American Embassy, or submit a tip to https://tips.fbi.gov.
Resources:
- Director's remarks
- Press release
Supporting the Levinson Family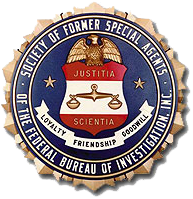 The Society of Former Special Agents of the FBI announced this week that it will give the two youngest Levinson children $5,000 each to help with college costs.
"Bob is part of the FBI family," said Brad Benson, the society's president. "We are trying to help carry out what he would be doing for his children if he were home. We also want to commend and support the fact that Bob's family has pulled together so heroically."