FBI Offers $30,000 Reward to Help Capture Violent Serial Bank Robbers
The FBI is offering a reward of up to $30,000 for information that leads to the identification, arrest, and conviction of two serial bank robbers who have hit seven banks in Northern Virginia and Anne Arundel County and Charles County, Maryland since January 2, 2015.
In an escalation of violence, the black hat bandits have become more brazen at each robbery having threatened bank customers and tellers, most recently holding a gun to a customer's head and jumping teller counters in attempts to gain access bank vaults. The most recent robberies occurred on February 18, 2015, 40 minutes apart, at two banks located in Northern Virginia.
The black hat bandits are believed to have robbed the following banks:
January 2, 2015: Bank of America in McLean, Virginia
January 16, 2015: BB&T in Fairfax, Virginia
January 20, 2015: Bank of America in Vienna, Virginia
January 30, 2015: Essex Bank in Arnold, Maryland
February 5, 2015: SunTrust Bank in Waldorf, Maryland
February 18, 2015: BB&T in Vienna, Virginia
February 18, 2015: Wells Fargo in Sterling, Virginia
During each robbery the black hat bandits have been described as carrying handguns and wearing winter coats, sunglasses, black hats (either a winter knit cap or wide brimmed hat) and facial disguises such as ski masks or a fake beard.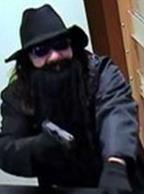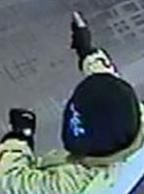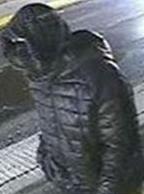 The FBI Washington and Baltimore Field Offices, along with law enforcement partners in Northern Virginia and Maryland, are working with regional banks to ensure that their employees are aware of these potential robbers. If confronted, bank employees and customers are advised to do what is instructed and not take action against these violent subjects. As always, the FBI encourages the public to be good witnesses and to be observant in order to provide law enforcement with a clear description of the subjects and their actions.
The FBI Washington and Baltimore Field Offices are asking the public's assistance in being alert to individuals who act suspicious in or around a bank and to report that activity to the bank security manager and to law enforcement. If a member of the public observes these robbers they are asked to contact their local FBI field office or submit a tip, which can be anonymous, to https://tips.fbi.gov.
To review photos and descriptions of subjects who have robbed banks visit FBI's website www.bankrobbers.fbi.gov.