Seeking Information in Alleged Abduction
The FBI and the Cape Girardeau Police Department are investigating an alleged adult abduction and are seeking information from the public.
On May 12, 2015, an adult female told authorities she was abducted for hours before escaping her captor. The female says she was sitting in her vehicle in South County Park in Cape Girardeau when she was physically forced into the red extended cab pick-up truck pictured below. It happened sometime between 11 a.m. and noon on May 12, 2015. The female says she was then driven to various locations and assaulted before she managed to escape in Effingham, Illinois, around 6:00 p.m. The vehicle may have traveled south on I-55 from Cape Girardeau and then back to Cape Girardeau before crossing into Illinois.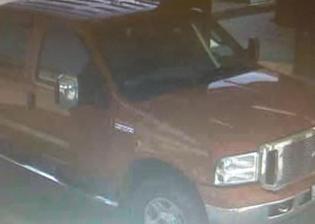 The female describes her alleged abductor as a white male in his mid- to late-30s with a salt-and-pepper goatee. He is approximately 5'10" tall and heavy-set and was wearing a ball cap, long-sleeved top that was dirty, and light blue jeans. The suspect is possibly hard of hearing and a heavy smoker.

If you have information about this case, please call the FBI at 1-800-CALL-FBI.