Task Force Seeks the Rent Money Bandit
The Seattle Safe Streets Task Force is seeking information about a bank robber nicknamed the "Rent Money Bandit."
The unidentified bank robber is believed to have robbed at least three different banks, each time during the first few days of the month. This timing led to his nickname. The most recent bank robbery was yesterday in Bellevue.
The subject may be a white male in his 30s or 40s, around 6'0" tall, and of thin build. In all the robberies, he is wearing a dark baseball cap (various styles), dark sunglasses, and black gloves. In two robberies, he wore a raglan shirt with dark sleeves. For the Newcastle robbery, the Rent Money Bandit's hat had a distinctive, triangular letter "A." He implied he had a weapon in at least one robbery.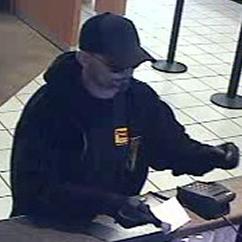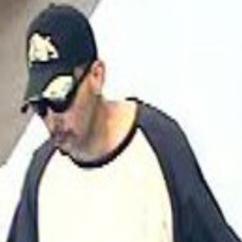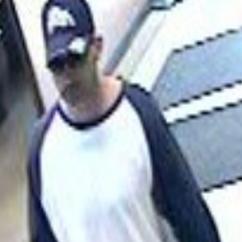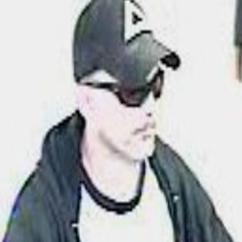 The subject is wanted for his alleged involvement in at least three bank robberies:
Monday, August 4, 2014, approximately 10:00 a.m.—Chase Bank, on Gilman Blvd, in Issaquah, Washington
Tuesday, September 2, 2014, approximately 2:00 p.m.—Chase Bank, on SE 6th Way, in Newcastle, Washington
Thursday, October 2, 2014, approximately 2:30 p.m.—Chase Bank, Overlake Branch on 156th Ave NE, in Bellevue, Washington
Anyone with information as to the identity or whereabouts of the suspected robber should refrain from approaching him and is urged to contact law enforcement immediately.
Anyone with information that can help identify this individual is asked to call Crime Stoppers at 1-800-222-TIPS (8477). Callers to Crime Stoppers may remain anonymous and are eligible to receive a cash reward of up to $1,000 if the information given leads to an arrest and charge of the person(s) involved.
The Seattle Safe Streets Task Force (SSSTF) includes members from the FBI, Bellevue Police Department, Auburn Police Department, King County Sheriff's Office, and Seattle Police Department. The SSSTF is working with the Issaquah and Newcastle Police Departments to identify and apprehend this robber.