Task Force Seeks 'The Man in the Rubber Mask'
The Seattle Safe Streets Task Force is seeking information about a bank robber nicknamed "The Man in the Rubber Mask."
The unidentified bank robber is believed to have robbed at least four different banks, most recently Friday in the Seattle neighborhood Ravenna.
The subject may be a white male in his late 50s, roughly 5'5" in height. During each robbery, he's worn a different costume mask paired with gloves, a baseball cap, some kind of hooded sweatshirt or jacket, and jeans. The robber is armed with a handgun and, in the latest robbery, aimed a laser on the gun at employees.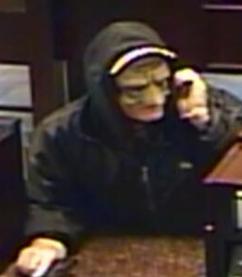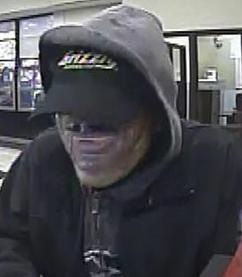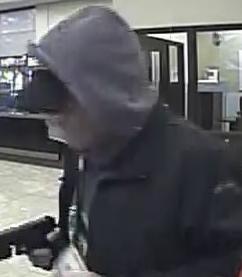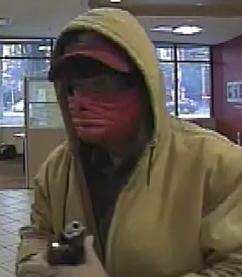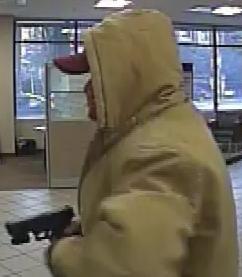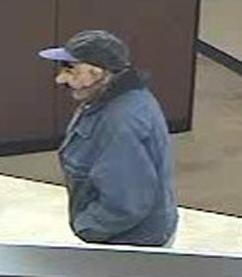 The subject is wanted for his alleged involvement in at least four bank robberies:
Thursday, October 16—Chase Bank on 35th Avenue NE, Seattle, Washington
Thursday, October 30—Key Bank on 35th Avenue NE, Seattle, Washington
Tuesday, November 4—HomeStreet Bank on 15th Avenue NW, Seattle, Washington
Friday, November 14—Key Bank on NE Ravenna Blvd, Seattle, Washington
This subject is considered armed and dangerous. Anyone with information as to the identity or whereabouts of the suspected robber should refrain from approaching him and is urged to contact law enforcement immediately.
Anyone with information that can help identify this individual is asked to call Crime Stoppers at 1-800-222-TIPS (8477). Callers to Crime Stoppers may remain anonymous and are eligible to receive a cash reward of up to $1,000 if the information given leads to an arrest and charge of the person(s) involved.
The Seattle Safe Streets Task Force includes members from the FBI, Bellevue Police Department, Auburn Police Department, King County Sheriff's Office, and Seattle Police Department.