Seattle Safe Streets Task Force Seeks Information About a Bank Robber Nicknamed the Quick-Change Bandit
The Seattle Safe Streets Task Force is seeking information about a bank robber nicknamed the "Quick-Change Bandit."
The unidentified bank robber is believed to have robbed at least two different banks within an hour on Monday, August 18 and changed his clothes between the two robberies. This quick clothing change led to his nickname. Investigators believe he may have also robbed a bank on Saturday, August 16.
The subject may be a black male in his late 20s or early 30s, around 6'0" tall, and of stocky build. He threatened tellers during the robberies.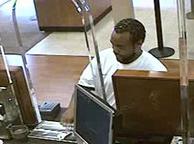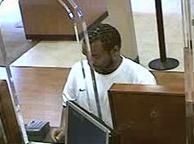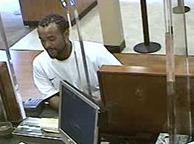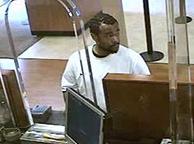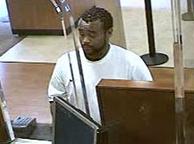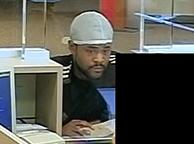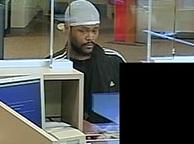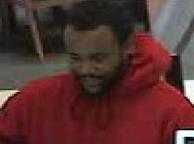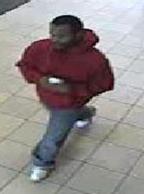 The subject is wanted for his alleged involvement in at least three bank robberies:
Saturday, August 16, 2014, approximately 12:30 p.m.—Chase Bank, on Gravelly Lake Drive SW, Lakewood, Washington
Monday, August 18, 2014, approximately 11:40 a.m.—Bank of America, on 104th Avenue SE, Kent, Washington
Monday, August 18, 2014, approximately 12:30 p.m.—Chase Bank on A Street SE, Auburn, Washington
Anyone with information as to the identity or whereabouts of the suspected robber should refrain from approaching him and is urged to contact law enforcement immediately.
Anyone with information that can help identify this individual is asked to call Crime Stoppers at 1-800-222-TIPS (8477). Callers to Crime Stoppers may remain anonymous and are eligible to receive a cash reward of up to $1,000 if the information given leads to an arrest and charge of the person(s) involved.
The Seattle Safe Streets Task Force (SSSTF) includes members from the FBI, Bellevue Police Department, Auburn Police Department, King County Sheriff's Office, and Seattle Police Department. The SSSTF is working with the Kent and Lakewood Police Departments to identify and apprehend this robber.