FBI San Diego Offers $20,000 Reward for Sinaloa Cartel Fugitive
The FBI is offering a reward up to $20,000 for information leading to the arrest of Rene Arzate-Garcia, aka "La Rana." Arzate-Garcia is known as a high-ranking member of the Mexico-based Sinaloa Cartel. Arzate-Garcia is wanted by the FBI for allegedly conspiring with other persons to import a large amount of marijuana into the United States.
On January 16, 2015, the U.S. Attorney for the Southern District of California announced the unsealing of 14 indictments charging 60 alleged members and associates of the Sinaloa Cartel with trafficking huge quantities of methamphetamine, cocaine, heroin, and marijuana to locations across the United States. One of these indictments charged FBI subject Rene Arzate-Garcia for his role in conspiring with others to import large quantities of marijuana from Mexico into the United States.
Arzate-Garcia has been identified as a Tijuana Plaza boss for the Sinaloa Cartel and is believed to be responsible for the cartel's drug trade in Northern Baja California, Mexico. Arzate-Garcia is suspected of coordinating and enforcing violent operations on behalf of the cartel, to include multiple murders and kidnappings.
The FBI's investigation of Arzate-Garcia was conducted in conjunction with a number of other federal, state, and local law enforcement agencies and spanned the course of three years. This multi-agency investigation resulted in charges against 117 people and had a significant impact on the worldwide operations of the Sinaloa Cartel.
Rene Arzate-Garcia, aka La Rana, is described as follows:
Gender: Male
Race: Hispanic
Height: Approximately 6'0"
Weight: Approximately 220 pounds
DOB: June 11, 1983
Hair: Black
Eyes: Brown
Alias: La Rana, General, Apa
Miscellaneous: Arzate-Garcia is known to frequent Tijuana, La Paz, and Los Cabos, Mexico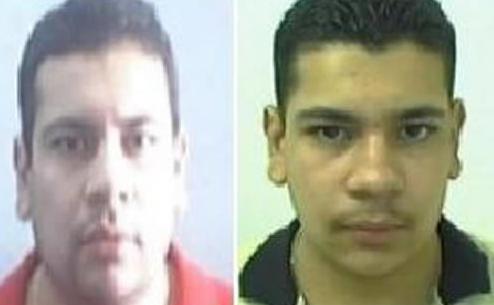 If you have any information concerning this person, please contact FBI San Diego at (858) 320-1800, your local FBI office, or the nearest American Embassy or Consulate. This person should be considered armed and dangerous.