FBI San Antonio Press Office
FBI Seeking Information to Identify Rapist
The FBI is asking the public to help identify an unknown male smuggler who reportedly raped, robbed, and abandoned an adult female from Central/South America while on a U.S wildlife refuge near Mission, Texas in late June 2014. The victim was rescued by U.S. Border Patrol agents and provided medical care.
The suspect, known as "Chapulin" and depicted in the sketch below, is described as a Hispanic male (possibly Mexican), approximately 35 years of age, 5' 4" tall, with a medium build, medium olive complexion, short black hair, and dark brown eyes. At the time of the crime, the suspect wore dark blue jeans, a dark blue polo-type shirt with yellow lettering, and black sneakers with a red stripe. The suspect has a round shaped scar on his left cheek and a small bald patch on the crown of his head (possibly from another scar).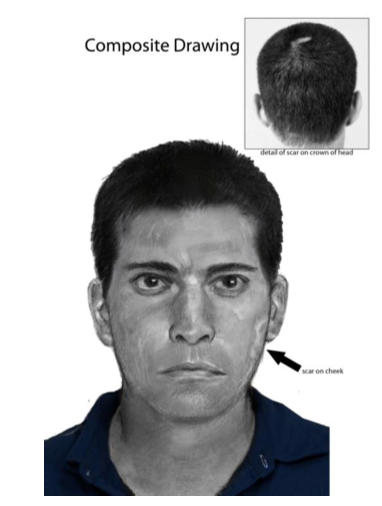 Anyone with information about the suspect's identity is urged to contact San Antonio FBI, McAllen Resident Agency Office at 956-984-6300. Information can also be submitted online via the FBI's website https://tips.fbi.gov/. Those providing information may remain anonymous.
---
El FBI busca información para identificar a violador
El FBI pide la ayuda del público para identificar a un traficante de humanos. Se sospecha que a finales de junio de 2014 el individuo le robó, violó, y abandonó a una mujer de centro/sudamérica mientras que ella se encontraba en una reserva natural federal de los Estados Unidos, cerca de Mission, Texas. La víctima fue rescatada por agentes de la agencia de Aduanas y Protección Fronteriza, y fue llevada a recibir atención médica.
El sospechoso, conocido como "Chapulín", representado en el retrato hablado, es un hombre hispano, (posiblemente mexicano), de aproximadamente 35 años de edad, 162 cm de estatura, de una complexión mediana, tez aceitunada, cabello negro y corto, y ojos castaños. En el momento del delito, el sospechoso traía puesto unos pantalones de mezclilla de color azul oscuro, una camisa tipo polo de color azul oscuro con letras amarillas, y tenis negros con rayas rojas. El sospechoso tiene una cicatriz redonda en su mejilla izquierda y un parche calvo pequeño en la coronilla (posiblemente de otra cicatriz).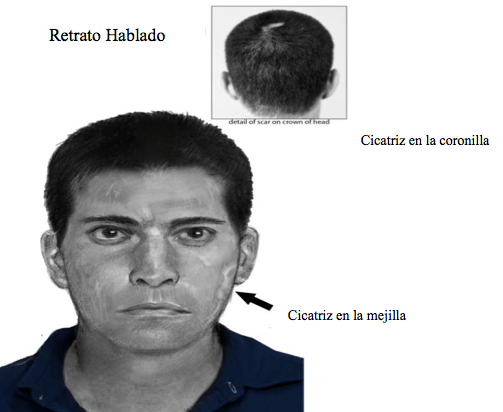 Personas con información sobre la identidad del sospechoso se les pide llamar a las oficinas del FBI de San Antonio (Oficina local de McAllen), al 956-984-6300. También pueden dar información por internet a la página del FBI al https://tips.fbi.gov/. Aquellos que desean dar información pueden hacerlo de forma anónima.